Robots Judge is supported by readers. When you buy with our links, we may earn a small commission at no extra cost to you.
Learn more
.
If we look at history, the last two decades have proved to be the creators of robot vacuums. There are a lot of cleaning beetles that will clean your house to perfection. But when it comes to Roborock s6 robot vacuum, you get a lot of options including a mop, already set cleaning zone, connectivity with all the smart home devices, bells, and whistles.
We can say that it is a worthy investment because its suction power is so impressive as compared to other options in the market. There are many other features that come as a bonus with this robot vacuum that includes its compatibility with Amazon Alexa, the mobile app to control the robot, extra filters to keep the environment clean, and mopping features. After the success of Roborock s4 and s5 vacuum cleaners, this one was launched. 
Related Article: Maxclean Robot Vacuum Cleaner Review
Main Features 
3-hour long battery when quiet mode is turned on.

A special mode to boost the suction on carpets.

You can set a zone for the robot, like clean inside a zone, no-go zone, or barriers.

The vacuum cleaner can pass over a bump of 0.8 inches, something bigger than that will be avoided and the robot will turn. 

3.8 inches height, 8 inches diameter 

You can recharge and resume at any point.

2000 Pa suction power. 

Dustbin that can be accessed from the top.

1-year warranty.
Pros
Powerful suction to clean all the dirt and dust

Works fast to get all the work done

Long battery to avoid any breaks while working 

Optional mop attachment to clean hard floors

Comes with a camera to avoid obstacles 

Avoid dog poop after identifying it
Cons
Makes too much noise

Setting up the mop can be hard

Expensive as compared to other options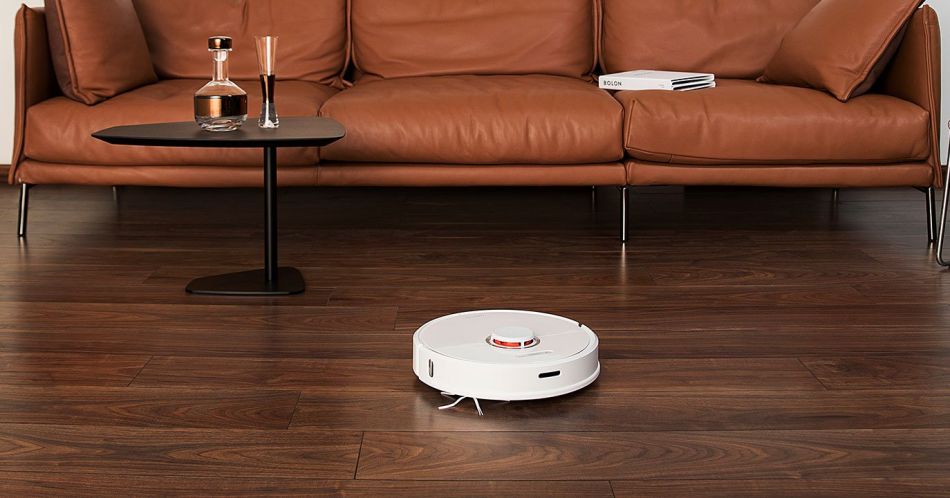 The Specialty of Roborock S6 
The Roborock s6 robot vacuum comes with a lot of extra filters so that you don't just clean the floors but also keep the air clean and pure. Changing vacuum filters is important and that is why the extra filters can be very handy. This way it ensures that you don't breathe in any dirt particles or dust. This feature is great for people with allergies because many vacuum cleaners without filters release all the allergens in the air that later irritate people with sensitive respiratory systems.
There is a dustbin in the vacuum cleaner that you can access from the top of the machine easily. It comes with mop clothes so you don't get the floors free of dust but it also gets a nice mop so everything is completely clean. Along with the complete vacuum machine and charging dock, there come some extra accessories including a mat that will be connected to the charging dock so the floors don't get wet when the robot is not performing mopping.
There are also extra regular filters as well as water filters. You will get two mop clothes that can be used alternatively again and again after washing. Besides that, there are also disposable mop clothes with a mounting plate. There is an adjustable water tank to keep the mopping process wet. You will also get a user manual to know how to use all the items. 
How to Get The Process Started?
After you open up the package, you will get all the accessories along with the machine and charging dock. It will not take more than 15 minutes to completely set up your machine and put it on charging. The robot will be fully charged in about an hour. Plug the robot dock for charging and place the machine in the right direction to get the process started.
You don't need to worry if the charging dock is attached or not because a notification will appear after it gets connected. When the machine is charging, you can download the Roborock app from Play Store for Android or App Store for iOS. The app will recognize the robot vacuum by itself and guide you to connect the machine with the WiFi. It takes a few seconds for you to schedule a cleanup, you can do that manually or via the app on your mobile phone.
The Roborock s6 surely comes in the list of best robot vacuum cleaners because of its excellent features and high-level performance. There is a charging dock included in the package where you can charge the machine so it works for a longer time without any interruption. Before you plan on cleaning the house, make sure that the robot is attached to the dock and gets charged.