Robots Judge is supported by readers. When you buy with our links, we may earn a small commission at no extra cost to you.
Learn more
.
A dirty pool is a big no-no. You can't just have a dirty pool at your home and keep it there. You have to deal with it and most people don't have time for that. The new technology has brought robots to do that so today we will be talking about the best pool cleaner robot out there. 
Hassle-Free Pool Robot Cleaner
All of the hassles of cleaning a big pool can be eliminated if you have a good quality automatic robotic pool cleaner to assist you. Most of the work will be done by it and you will only be required to assist a few steps. You will get crystal clear waters by investing in one machine and make your life easier. You will also have a pool just like on TV and enjoy a clean swim. 
So if you are about to arrange a pool party and you don't have time to clean it yourself, you can invest in a machine that will do the work every time. You can also get an automatic robot lawn mover to give your whole lawn a new look. 
Selecting the Best Robot Pool Cleaner
Online shopping has always been an easier way to get your things at your doorstep. But, some people don't realize that a lot of effort goes into this process too. You have to select the best product by just looking at the pictures and it can be hard sometimes. Not everything arrives as it looked in the picture. The most famous is the Dolphin robot pool cleaners.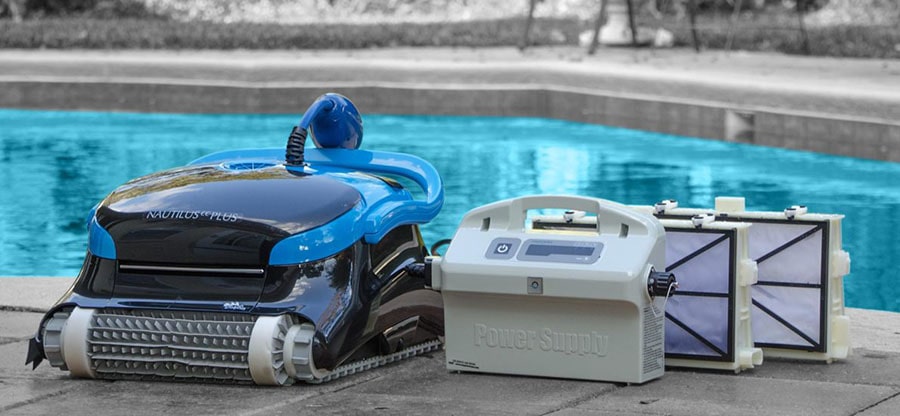 So, we must go for trusted sources to buy a product. As far as robotic pool cleaners are concerned, here are the top ones that will never disappoint you. We have reviewed the best pool robot cleaners to help you make the right choice. You can use different pool party ideas to make the whole theme better. 
Dolphin
Nautilus CC Plus Pool Cleaner Robot
If you want an option that values each penny you pay, this is the most worth it robot pool cleaner available in the market.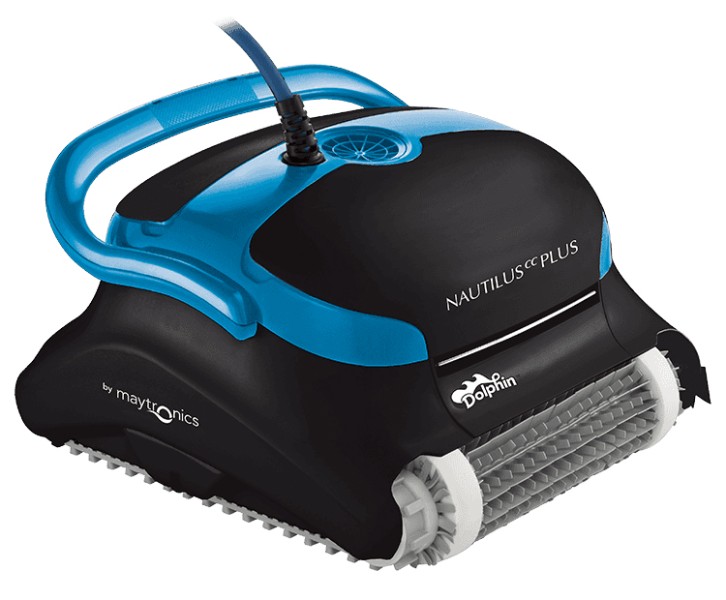 2 Year Warranty 
You get a two-year warranty as well so if the Dolphin Nautilius pool robot cleaner shows some problems within this time, you can get it repaired or exchanged with ease. This warranty also shows that the Dolphin company is proud of their product and are sure that it will not cause any problem. It will also give you a sense of security that you are not wasting your money. 
Both Walls and Floors
The expertise of this product goes beyond just cleaning the floor because it equally focuses on the walls as well. This way the whole pool will get a new look and the waters will reflect the clean walls. 
Easy to Operate 
The best feature of this Dolphin CC robot pool cleaner is that it can be operated easily. You can easily plug it in a regular outlet of electricity and a hose won't be required.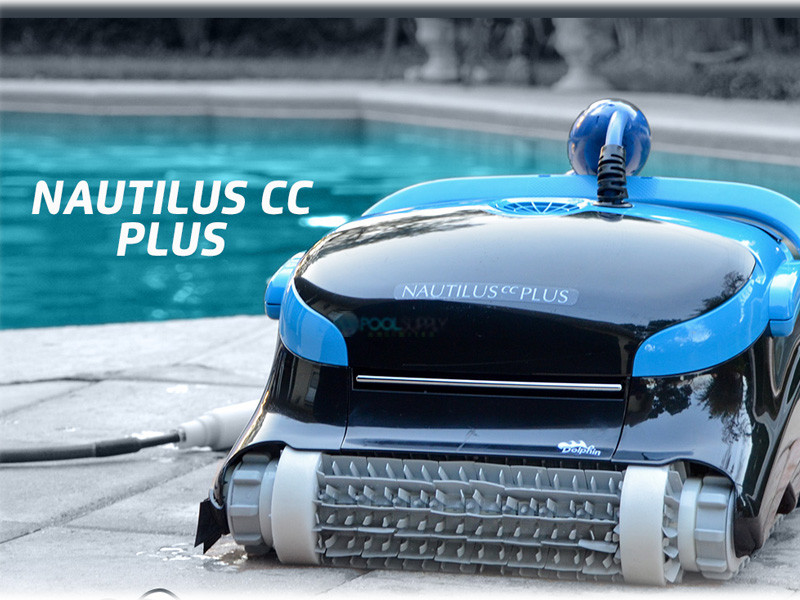 Pros
It has a 2-year warranty to give you a sense of security.

Perfectly cleans floors as well as the walls of your pool.

An affordable price tag. 

It can be operated easily by any layman. 
Cons
Needs more than one cycle to completely clean the pool.
Polaris
F9450 Robotic Pool Cleaner
Polaris F9450 is one of the most efficient and effective pool cleaner robots in the market. As compared to the competitors, it delivers 4 times more suction power and cleaning capabilities. It will deeply scrub all the walls and floors of your pool leaving it to look clean as new. 
Water-Line Only Mode
There is a special mode in this model that allows it to clean along the waterline because that is sometimes the dirtiest part. This is a spot that most of the pool cleaner robots find hard to reach but the Polaris pool robot cleaner makes this part spotless without any struggle.
Programmable Device
This is one of the best robot pool cleaners due to its ability to set up a cleaning schedule. You can start a seven-day cycle that will allow it to perform different types of cleaning jobs in different weeks so you can focus on the points that need the most attention. 
Pros
It efficiently cleans and vacuums the pool.

Perfectly scrubs all the walls and floors of your pool.

You can program it to perform a 7-day cycle for different tasks.

It has a waterline only mode to focus on the most problematic part.
Cons
It doesn't have a fine dirt filter.