Robots Judge is supported by readers. When you buy with our links, we may earn a small commission at no extra cost to you.
Learn more
.
As technology is advancing, labor is reducing to a large extent. Especially when it comes to run your home, you don't need to do much because the modern world has provided some great and easy solutions. There was a time when people had to wash their clothes, do the dishes, cook on stoves, broom the floors, and a lot more. But today, it's all about automatic washing machines, dishwashers, ovens and cookers, vacuum cleaners, and whatnot. Today we will be talking about the best Motorized blinds you can find in the market. 
Motorized blinds That Suits You
Homes have turned smart and the household activities don't need much input now. Just like the shrinking list of house chores, it's the point where you don't even need to get up and open or close your blinds. It's time to bring smart blinds home. Just like having different smart devices all around the house, people are now moving towards making their houses skart.
Everything is connected to the internet and if you have a connection, you can control all of your houses by just sitting on a chair. You can even schedule a time for the devices to work and they will be doing so. All of the things at our homes have turned automatic, from robot vacuum to heating systems, you can control it all. Now you have a lot of devices turned smart, why keep the old school blinds that you have to pull.
Your house needs the best Motorized blinds and we will help you with that. Let's get started with the hunt of my smart blinds. 
Easy Lift Trim
-at-Home: Motorized Window Blinds
These Easy Lift blinds can easily fit a 19"-36" window but in case your window is a little smaller, you can easily trim it at home according to your measurement. What we love about these smart blinds is that you don't need any extra drill, screws, brackets, or any of the installation stuff. Just having a knife to trim the blinds will be enough. It will be permanently installed with the peel and paste system. You must have 1-1:4 inch depth in the window to make them fit. 
The cordless lift mechanism allows you to control your blinds without having to pull the strings. This also makes the blinds safe for kids and pets. The fabric of the blinds is really soft with lace spun around it. The blinds will not just darken your room, it will block the harsh light and give you a gentle filter. To make them look clean, there are end caps available.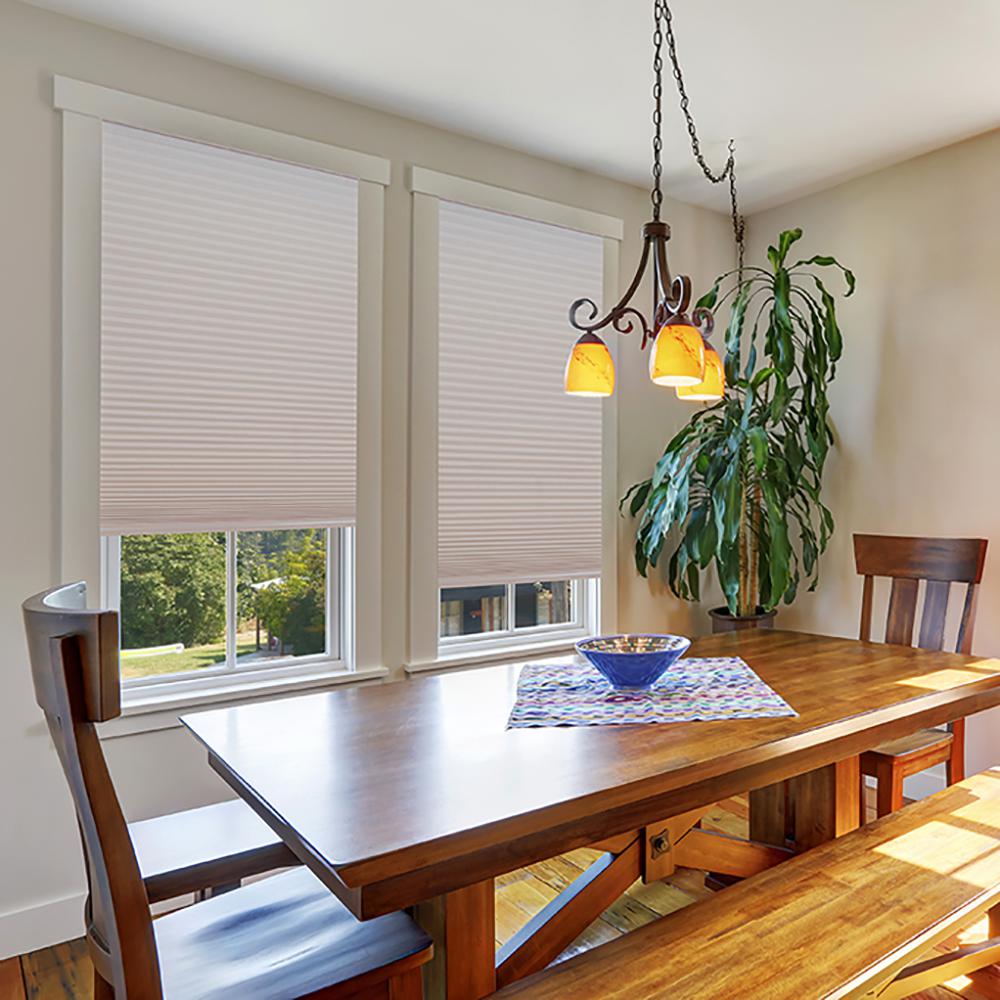 Pros
Trim at home custom fit available

Gentle light filter

No tools, drill, screws or brackets needed for installation 

End caps for a clean appearance 

Can be cleaned with a daughter or vacuum cleaner 
Cons
Doesn't give a blackout if needed
SunFree
Blackout Smart Motorized Window Blinds
These Sun free blackout shades are considered one of the best Motorized blinds because of the spring lifting system. In mount, you will get some light coming from the sides and top of the curved blinds. The height of these blinds will be great for you if your windows are less than 72 inches. For the outside mount, you will get a complete blackout. If you are looking for my smart blinds that will give you 100% dark, we think the sun free smart blinds are the best option.
There is a silver coating at the back of these blinds and that way it effectively blocks all the sun rays, keeping the UV rays away from you. It can be automatically lifted and you can control the length of lifting. You can easily install the blinds and it comes with all the mounting brackets that will be used. For cleaning, just a damp cloth or a vacuum cleaner will work.


Pros
Aluminum alloy motorized blinds

Block UV rays and sunlight 

Oil and waterproof material 

Blocks cold air in winters

Different sizes and colors available 

Eco-friendly 

The remote control can be used for 15 shades
Cons
Some people think the appearance is cheap

Reviews have reported that screws were missing from the package 
Achim
Home Furnishings Deluxe: Motorized Window Blinds
There isn't any cord coming out of these Achim Deluxe Smart Blinds so if you have kids or pets at home, you will not have to worry about tangling. The construction and materials of these smart blinds are durable and sturdy. We can call these the best Motorized blinds because of the great features it has. You get tilt wands to control the amount of light coming into the room. These smart blinds will not warp, fade, or become saggy after some time because of the sturdy construction. You just have to push the buttons to open or close them.


Pros
No cords

Durable construction 

Mounting brackets are hidden
Cons
Installation takes time and effort